Integrate Gambless At No Cost

In partnership with Mindspa Health, for the mental wellbeing of both your customers and employees
Let's keep gamblers safe, together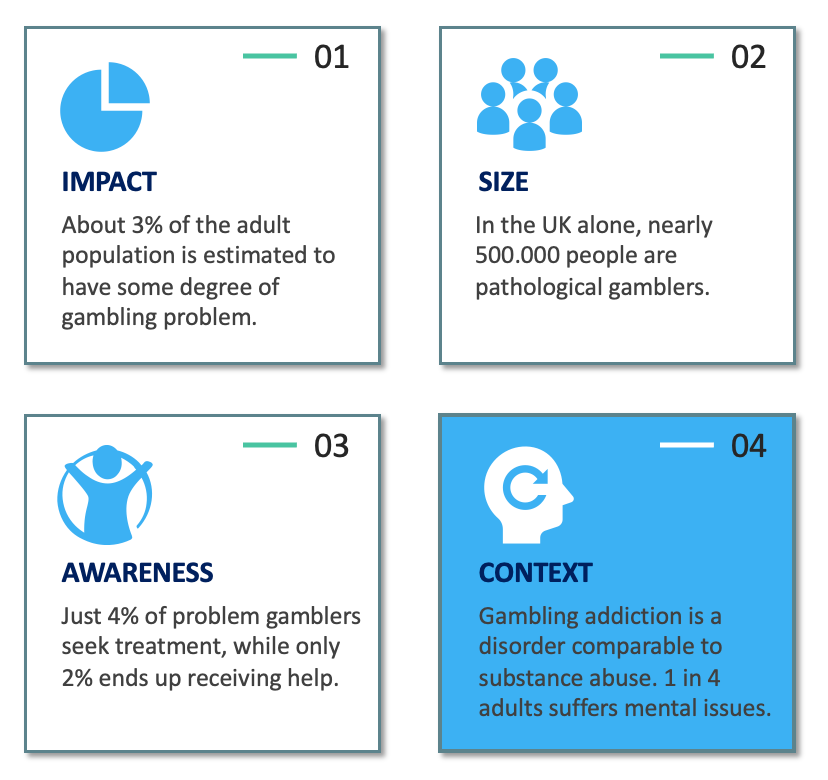 Many problem gamblers use gambling as a relief and a way to escape their feelings.


It's estimated that as much as 90% of pathological gamblers have comorbidities with other mental health issues or substance abuse.
By protecting problem gamblers, operators can positively impact the lives of the most vulnerable individuals.


And thanks to the cooperation between Mindspa & Gambless, promote mental wellbeing at work too.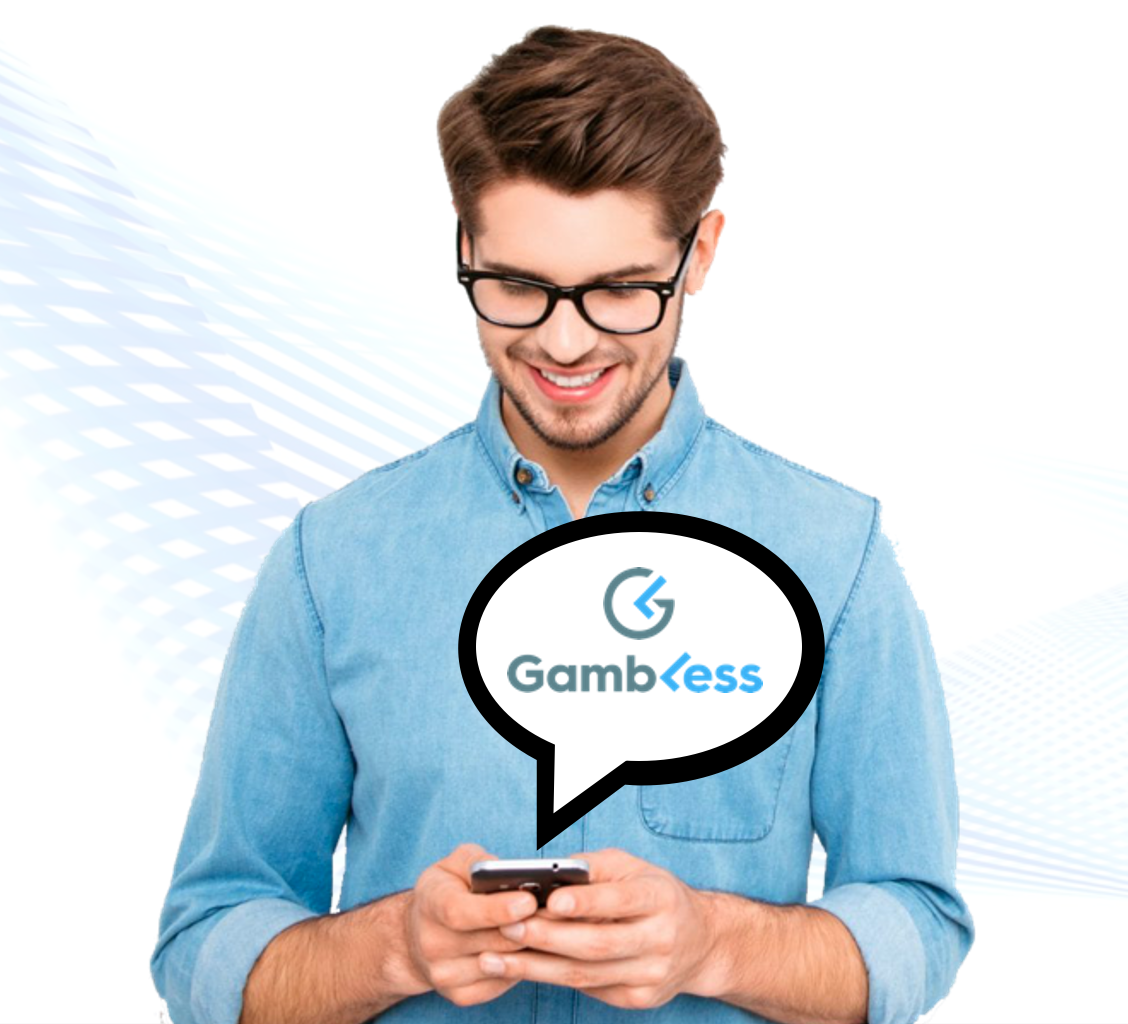 Redefining customer success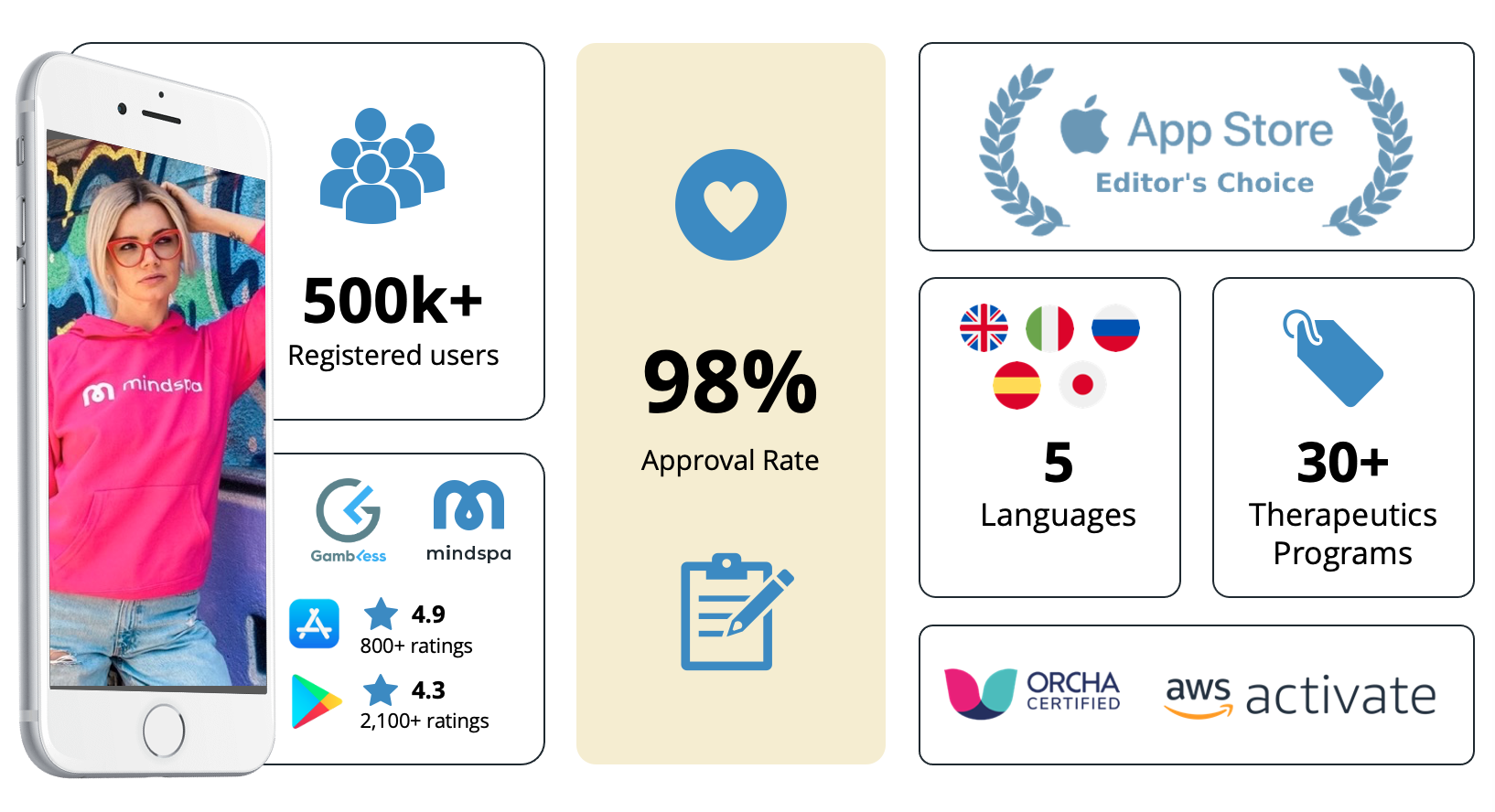 Tools built by a team of expert psychologists, designed to safeguard the mental health of your employees and to protect your users from gambling harm.


It's time to pioneer a whole new concept of customer success!
Partnering with Gambless you can keep gamblers safe while ensuring long-term sustainability.


That's not a compliance obligation, it's a strategic choice!
Thanks to Mindspa Health, you can now offer your customers free access to Gambless resources. With one single partnership, you can promote both safer gambling and mental health in the workplace. Fill the form below and we'll get back to you with more details.
Mind Solutions Ltd
Reg. n. 205797395
Gambless.org © 2019-2021
Tutti i diritti riservati.