PRESS RELEASE – Problem gambling prevention and support platform "Gambless" announces a one-of-a-kind partnership to help operators promote mental health both for customers and employees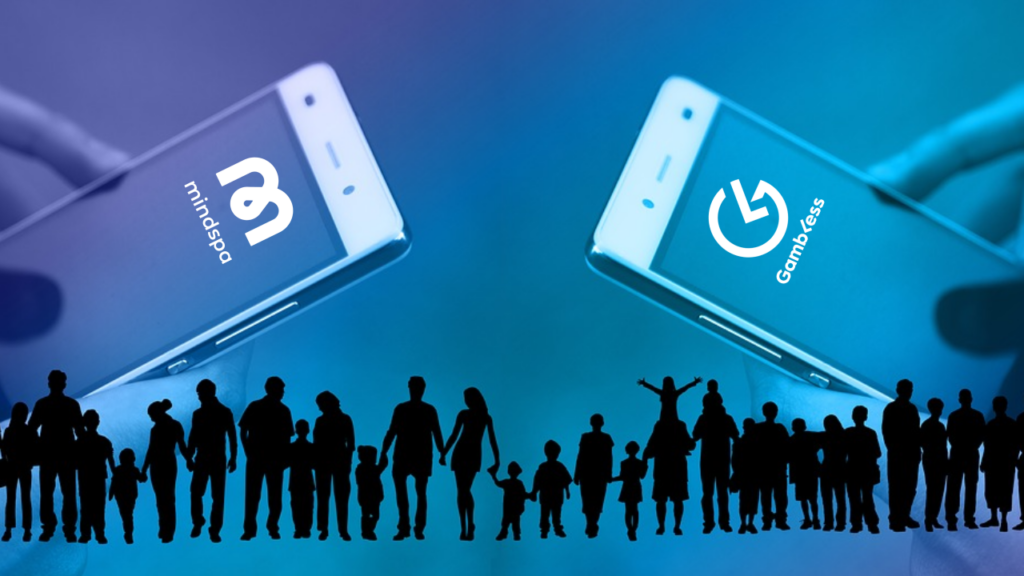 The events of the past 18 months have tested everyone's mental health. Living in such conditions has put many in a perpetual state of disruption, uncertainty and grief, and this has pushed employee mental health to the top of many companies' list of concerns and priorities.
Employers are starting to understand that the impact on mental health is going to be long lasting. Mental health issues don't go away after vaccination. They won't go away after returning to the office, either. But there is a silver lining: while before the pandemic most employees considered talking about mental health at work as a sign of weakness, now this taboo is crumbling. The stigma around mental health is rapidly decreasing.
Issues related to anxiety and depression are among the most common conditions, and nowadays many employers are encouraging conversations on these topics in order to elevate their company's culture.
Be it to prevent burnout, to increase productivity, or to improve overall health, companies have figured out that adding mental health benefits far outweighs the cost. And with the help of technology, such services are now more efficient, more easily accessible, and more inclusive than ever.
SUSTAINABLE GAMBLING
When it comes to gambling companies, however, the challenges of mental health increase considerably. Operators need to embrace a double responsibility, towards both their employees and their customers.
Many problem gamblers have been known to gamble as a way to cope with stress and other difficult emotions, and there is indication that more than 90% of problem gamblers have comorbidity with other mental disorders.
To meet the growing challenges of the gambling industry, Gambless has decided to join forces with Mindspa.
Thanks to this agreement, operators will be able to offer trusted mental health services to both employees and customers. Partnering with Gambless will enable gambling companies to safeguard the wellbeing of their most vulnerable players and, at the same time, they will get access to Mindspa resources for free, to the benefit of their employees.
2 APPS, 1 MISSION
Gambless is a mobile app that utilizes various evidence-based therapeutic techniques to help manage a gambling addiction, including Cognitive Behavioural Therapy and Gestalt Therapy, targeting stages of changes via a stepwise approach. Therapeutic courses on Problem Gambling are divided into daily lessons which go gradually more in-dept in the topic and reflect the positive changes achieved by the user.
Gambless is the first app to tackle gambling addiction with a holistic mental health approach, trusted by gamblers from over 60 countries and currently ranking #1 for most 'problem gambling' related terms in Google Play and AppStore.
Mindspa is a mental health app which helps users cope with their emotions through psychoeducation and mood tracking. It features a diary where users can rate their mood, quality of self-care, and feelings of self-harm. Users are shown a breakdown of their entries over time. Other tools include exercises to help users manage their feelings, articles for psychoeducation, and an emergency chatbot guiding users to overcome difficult emotions. Therapeutic programs within the app cover more than 20 specific topics.
Mindspa is ORCHA certified and it's available in 5 languages. It has recently been featured by Apple, which praised the quality of the app, and it's trusted by nearly 400,000 users worldwide.
For more details, gambling companies can write to [email protected] or visit www.gambless.org/partnership.