Below a brief overview of the most significant updates during the first half of 2022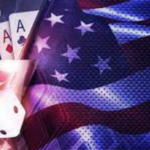 Summary:
App Downloads: Growth of American Userbase
Resources: Gambless – Mindspa Health integration
Validation: Research and Studies
Trends: Digital Health Attitude
---
Growth Of American Userbase
Gambless continues to be problem gamblers' go-to mobile app for support also in 2022. The app ranks #1 for "gambling addiction" and related searches on Google Play in most countries, including the USA, UK, Canada, Australia, Italy, and many others. Hence, it is able to capture most of the user-led organic demand for help –even without referrals from other organizations.
In recent months, Gambless has seen an increase of downloads from the United States. Last year, U.S. based problem gamblers registered on the app were 28% of all English speakers, however, their share jumped to 35% in 2022. The main cause for this growth might be the increased popularity and continued legalization of online gambling in the States; those who gamble online are more prone to searching for digital support tools.
Gambless continued to ask its users where they gamble or used to gamble most frequently, and the operators that make the top the lists in 2022 so far are: DraftKings (US), Ladbrokes Coral (UK), and Snai (Italy).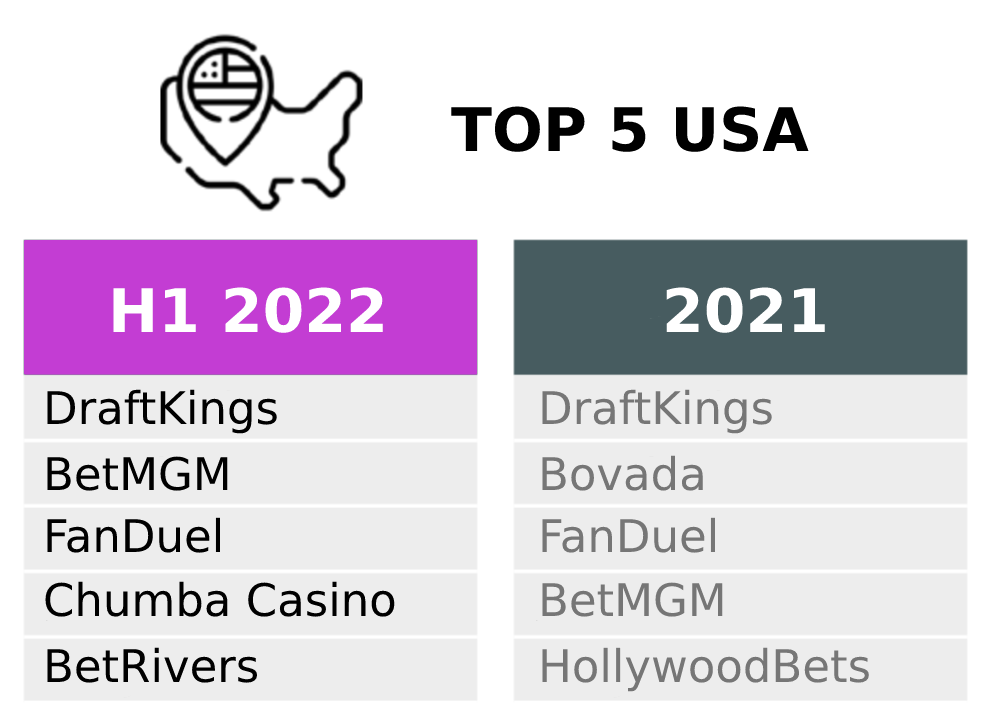 Mindspa Health Integration
Taking a mental health test is one of the quickest and easiest ways to determine whether someone is experiencing symptoms of a mental health condition. This is particularly relevant for a condition characterized by low awareness and a strong stigma attached to it, such as gambling addiction.
Striving to further increase its reach, Gambless has now achieved higher integration with Mindspa Health. That means that from now on, Mindspa users will be able to take – among other tests – also a 'Problem Gambling' self-assessment, after which they will be redirected to Gambless resources if deemed at risk. With over 1 million registered users and hundreds of thousands monthly readers on its blogs and social media, Mindspa has been ranked among the top 5 mental health apps in Europe by Apple in 2021.
This integration will ensure greater awareness on the topic, while contributing to our mission of tackling gambling addiction with a holistic mental health approach.
Health Care Trends & Research
It is paramount that digital support tools are built to the highest standards. Thanks to the appreciative emails and messages we receive regularly from users, here at Gambless we are cognizant of the tremendous impact these resources can have on the most vulnerable individuals.
Digital health is particularly important for highly stigmatized conditions, such as addictive disorders and pathological gambling, and it will play an even greater role in the future. In the UK, 62% of people surveyed by independent organisation ORCHA agreed that it's vital to consider new ways to manage our health, including using high-quality health apps. Moreover, 83% of people who have used a health app said they found it helpful in improving their health and wellbeing.
In the past months, Gambless and Mindspa have been the subjects of several studies and research papers. A review of Gambless was included in the paper: "Gambling digital tools: Promising practices & future opportunities" by the Canadian Responsible Gambling Council. While the chatbot feature from Mindspa (available also on Gambless) was reviewed in two research papers: "A review of mobile chatbot apps for anxiety and depression and their self-care features" and "Health-focused conversational agents in person-centered care: a review of apps". Both papers highlighted promising results regarding the acceptability of healthbots for mental health, with Mindspa receiving the highest rating (4.9/5) among the studied apps.
Final Notes
Lastly, as of July 2022 Gambless therapeutic courses are no longer free (all the other app features remain free). This decision was not taken lightly, and those who take a self-assessment test and are deemed at risk of gambling addiction will still be able to access our 'Problem Gambling' programs at a discount price, now set at a symbolic $9.99 –which is 1¢ lower than the minimum deposit amount on the average gambling site.
The change comes after 2 years during which access codes to our therapeutic courses were distributed for free to thousands of individuals in need, despite a lack of interest in our efforts shown by regulators, operators and grant-making organisations.