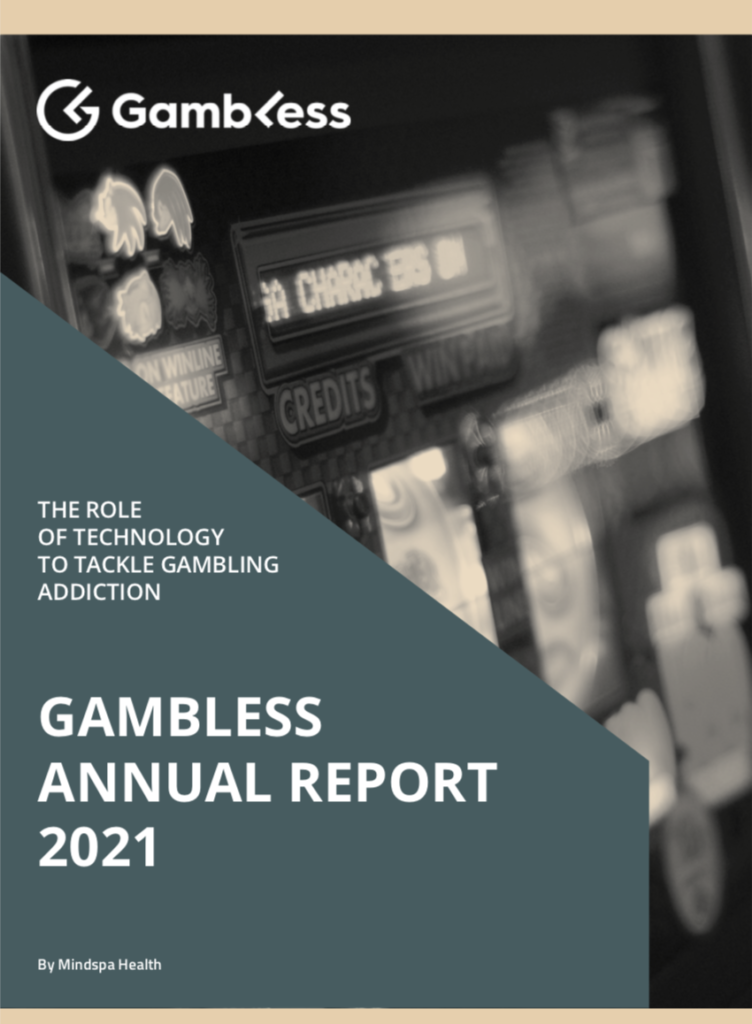 After over a year of analysing anonymous data, collecting users' feedbacks and testing the product-market fit, Gambless shares key findings in its first annual report.
Gambless is a multi-language mobile app, created by a team of psychologists, designed to prevent problem gambling and to support people affected by gambling addiction with a holistic mental health approach.
The application has been developed and fully funded by Mindspa Health, and it has not received any contribution from the gambling industry.
Given the positive feedbacks and encouraging traction achieved purely via organic traffic, Gambless aims to considerably expand its reach and to support even more problem gamblers by increasing its awareness efforts during 2022.
Report highlights: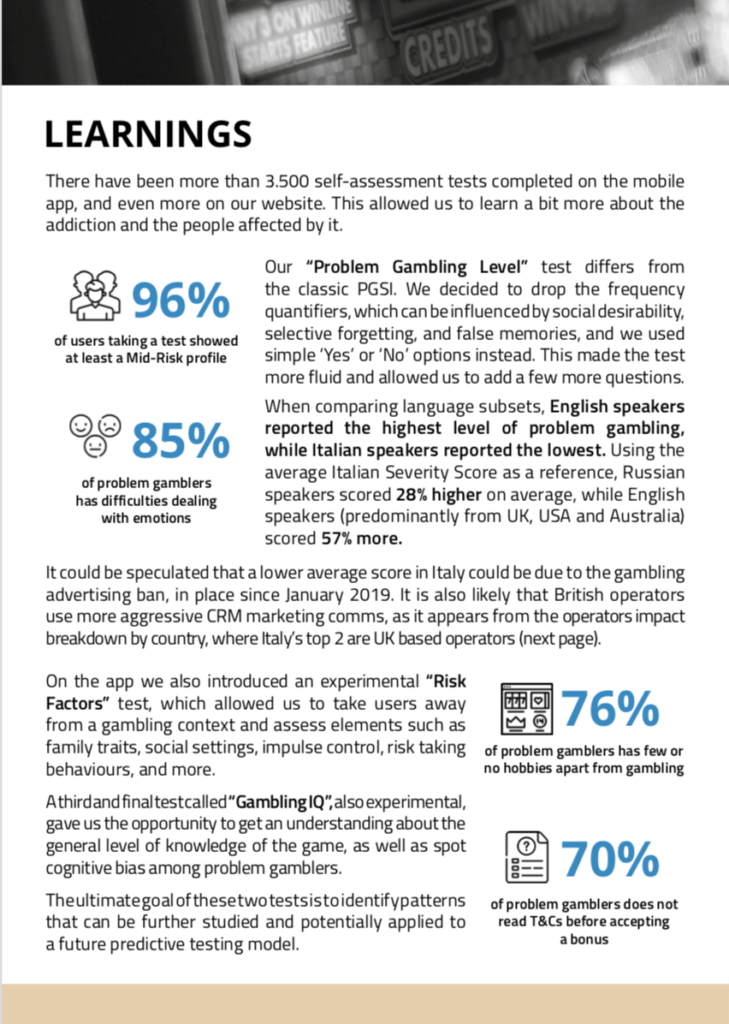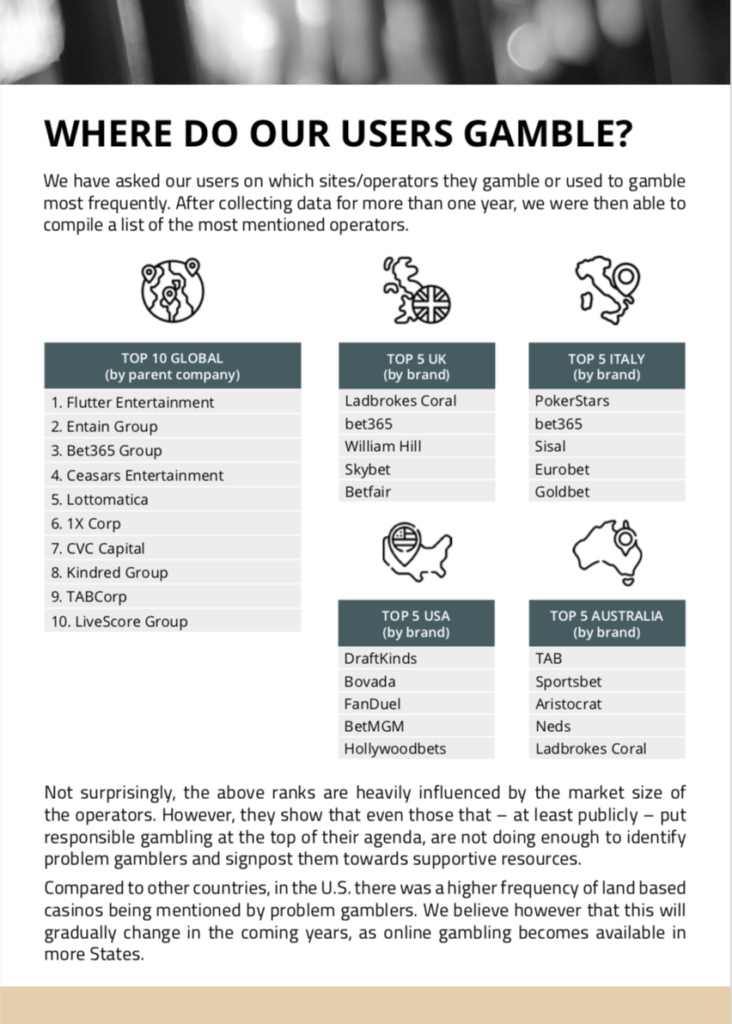 Since its launch, the application has helped thousands of vulnerable individuals and provided resources worth hundreds of thousands of dollars for free to problem gamblers
Thanks to ranking #1 for most 'gambling addiction' related keywords in the app stores, all traffic towards the app has been organic, resulting in 96% of the users scoring a mid-to-high level of problematic gambling
The operators most frequently mentioned by problem gamblers are: Ladbrokes in the UK, DraftKings in the US, PokerStars in Italy, and TAB in Australia
Comparing language clusters, English speakers recorded a severity score 57% higher compared to Italian speakers, possibly also due to the effects of the gambling advertising ban in place in Italy
Anyone interested in accessing the full report can use the form below:
Gambling operators interested in knowing how they can offer the Gambless app to customers deemed at risk of problem gambling can write to [email protected].
Why Gambless?
Gambless App Preview: