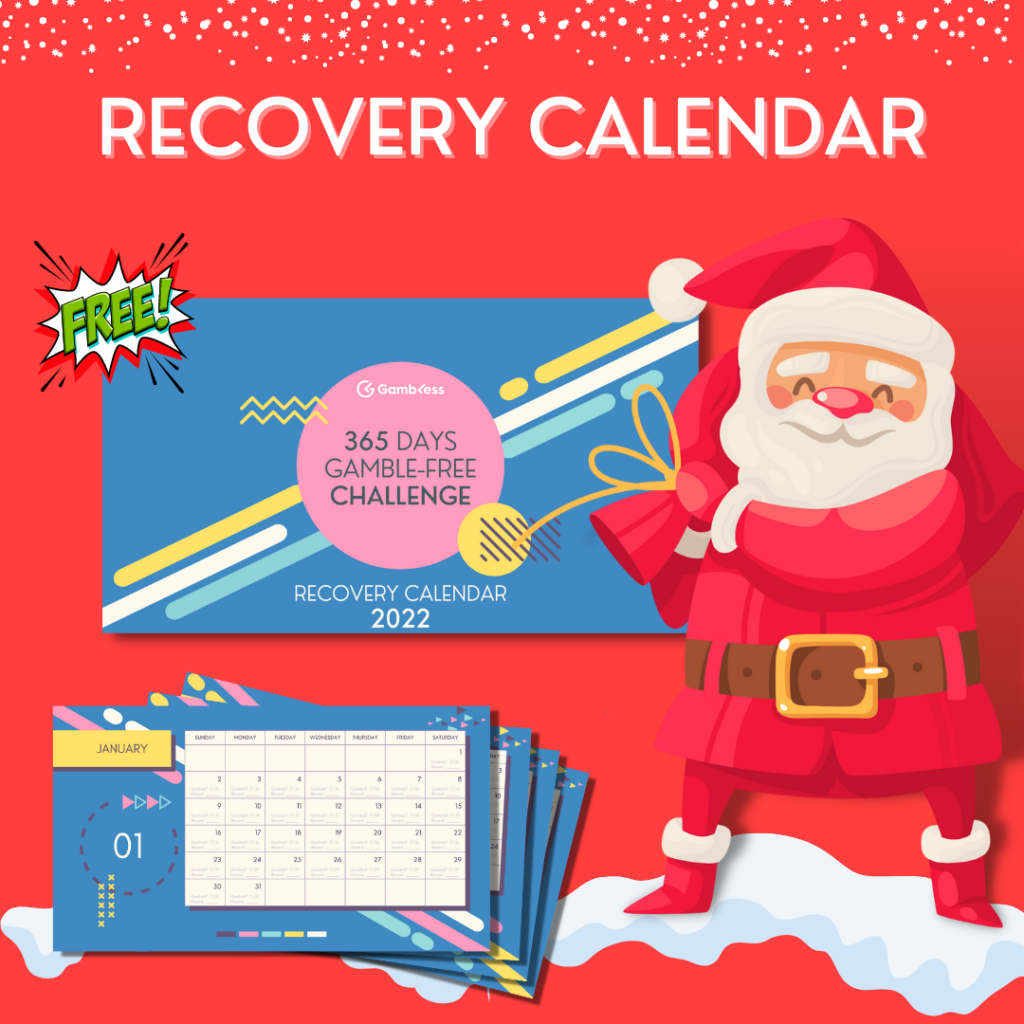 With the new year fast approaching, we start making lists with all sorts of resolutions…
But what we care the most here at Gambless is that everyone stays free from gambling harm. So after the success of last year's initiative, we decided to bring back the "Gambless Recovery Calendar"!
The theme this year is a challenge: 365 Days Gamble-Free
The Recovery Calendar is designed to help you tackle the addiction one day at a time. Throughout the year, each day you are asked to answer whether you have gambled or not, and – if you haven't, you will need to write down a specific recompense.
The rewards don't have to be something huge. On most days, they can be something as small as a cupcake, a flower, or simply a yummy meal. The ultimate goal is to gradually reverse the effects gambling has on our reward system. But don't forget to treat you with something really nice every few weeks or once a month.
IF you are at the very beginning of your journey to recovery, we also advise you to take Gambless' therapeutic programs on problem gambling – accessible from the Gambless mobile app – which have already helped thousands of people stay gamble-free.
Be Proud Of Yourself
Finally, don't forget to celebrate your achievement. To share your progress with the people you love, we encourage you to print this calendar and show it with pride!
Click on the buttons below to download the Calendar in .PDF version. It's free!
We hope you enjoy it & wish you the best for the New Year!
Gambless Team
---
What is Gambless?
Gambless is the world'd first mobile app to provide support to problem gamblers with a holistic approach on mental health. If you haven't tried Gambless, you can download it for free from Google Play or AppStore.
If you haven't tried our therapeutic courses yet, take a Self-Assessment test & claim your free access!