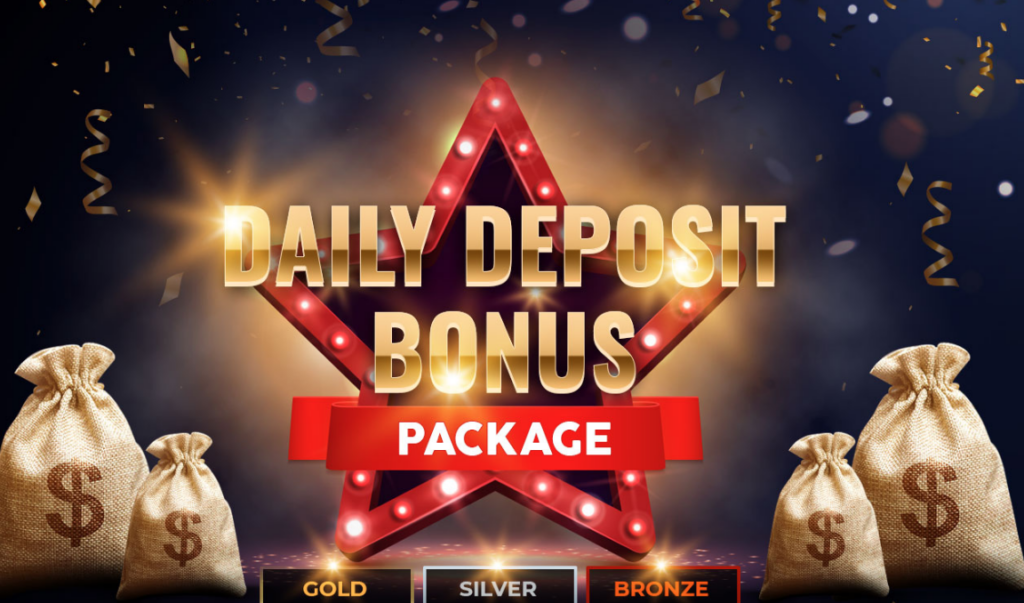 Today we'll talk about something that all gambling operators have: deposit offers.
These offers are crucial to attract new players, thus they start from the very beginning of a player's journey with an operator. Sportsbooks, Poker and casino rooms attract new players by offering them an additional amount of bonus money for signing up and making a first deposit.
How does a first deposit offer work?
Each gambling operator has a cashier section which tells the gambler how much money he has in his main account. He can deposit and withdraw money in and out of this account.
When the punter makes a first deposit, the room adds a separate bonus balance (also in the cashier section) with their bonus money in it. The bonus money is typically released step by step into the main account as he keeps on playing. Or it can be unlocked all at once when the player hits a certain wagering requirement.
The bonus amount is usually a percentage of the deposit (e.g. 100% of the deposit) and at most times, there is an upper limit (e.g. 100% up to $500)
Let's consider the following example: A poker/casino room offers a 100% up to $500 bonus "100%" – this means that the player will receive a bonus amount equal to his first deposit. e.g. deposit $100 and get another $100 extra as bonus money.
"Up to $500" – this means that the bonus amount will not exceed $500. If the player deposits $600 he will still receive a maximum bonus amount of $500.
Another example would be when a poker/casino room offers a 200% up to $500 bonus "200% up to $500" – this means that if the punter deposits $100, he will receive a $200 bonus (a total of $300 for his account balance). The maximum bonus amount in this case would be $500.
But one should not be blinded by the big numbers – the rate at which the player unlocks the bonus is also important. There is a big difference whether the punter needs to play 100 or 1,000 hands to unlock the same share of the bonus.
Would the offer be free? In most cases the gambler receives the bonus step-by-step, the more he plays. These steps are different depending on which operator he plays on. In some rooms the player is eligible to play with the bonus amount as soon as he receives it, but he cannot cash it out until he has played a certain amount of bets/hands.
How does Bonus Turnover and other T&Cs work?
One thing that a gambler should always verify before making a deposit to claim a bonus, is how much turnover they should make to clear it, and how it does affect cash withdrawals.
Whenever you deposit money into your account, even without a deposit bonus offer attached, you need to turn the deposit amount over at least one time on the platform (ie place a bet/s) before it becomes withdrawable.
Let's consider the following example: if you deposit $100 in your account with no bonus attached. To meet turnover requirements you could place a bet of $100 on a market paying $2. If you win, this will make your balance $200 and then allows for you to withdraw the entire $200 from your account.
Whenever you deposit money into your account with a deposit bonus offer attached, the gambling operator will put additional limitations to prevent you from withdrawing. You will then need to turn the deposit amount and the bonus amount over several times at odds (or on games) specified by the provider before it becomes withdrawable. Even if you have a positive balance beyond your deposited amount, if you have an active bonus, some operators would even limit your ability to make a withdrawal, or else you will be forced to forfeit your pending bonus.
For example: If you deposit $100 with the 100% match first deposit offer, the $100 deposit amount as well as the $100 bonus amount need to be turned over 5x at odds of 1.50 or higher. If you place a bet of $100 on odds of 2.00 and it wins you will receive $200 (Total balance would equal $300: $100 deposit, $100 bonus & $100 winnings). To clear the pending bonus, you would need to place bets worth $900 still (original requirement: $100 deposited + $100 bonus with 5x turnover, for a total of $1000, minus the $100 you already wagered). If you decide to make a withdrawal before meeting the requirements, you will forfeit the $200 of bonus balance you would have after the first won bet.
Sometimes (depending also on the license requirement) all deposit and bonus amounts are seen in your account as one balance, giving you the freedom to bet how you like on whatever you like. However, your available withdrawable balance usually can be seen in the My Account section.
What kind of bets/games may count towards turnover?
Very often, gambling operators put limitations also on bets you can place to turnover your bonus balance. For example, bets on Red/Black on Roulettes might not count towards the wagering requirements. Or bets on specific markets might be invalid.
Before accepting a bonus, it is very important to read all the Terms and Conditions attached to a bonus, including duration and expiration days.