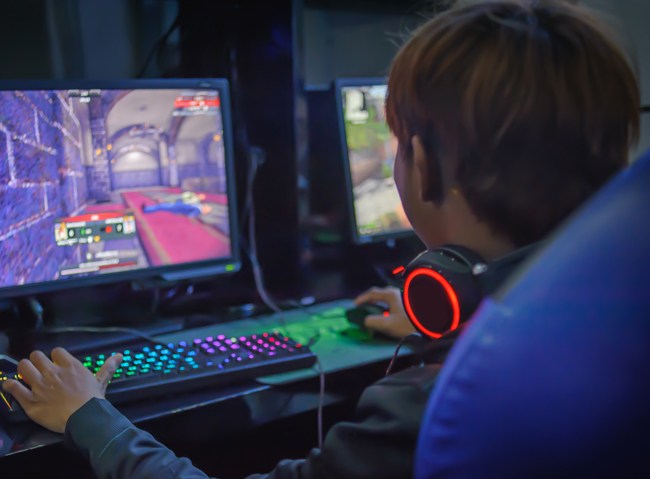 Fantasy sports and esports are arguably becoming the fastest-growing entertainment industries of the 21st century. But there is also another trend that has emerged in the past few years: the number of children classed as having a gambling problem is increasing.
Fantasy Sports vs Esports
For those who are not familiar with the terms, fantasy sports are derivatives of professional sports: to participate, a player picks real athletes to form a fantasy team and compete in a competition or a league. The players earn money and points based on the actual statistical performance of the athletes in their team. A subset of fantasy sports is DFS: unlike normal fantasy sports which are season long, the contests in DFS are short in duration, lasting from one day for some sports to a maximum of two or three days for other sports.
On the other hand, Esports are a form of competition that occurs in organised video game leagues, where players compete in video games such as Dota 2, Fortnite, League of Legends, Counterstrike, FIFA, etc. This concept thus relates to human-versus-human gameplay, which differs from fantasy sports where the success of a player depends on professional athletes or teams.
M&A Spree
However different, both fantasy sports and esports have something in common: thanks to their sudden rise in popularity, they have earned the attention of gambling companies.
The interest of gambling companies into fantasy sports and DFSs peaked in mid-to-late 2010s, especially given the real-money element and their popularity in the American market long before online betting was legalised in multiple US states, with Amaya acquiring Victiv in 2015 and Paddy buying FanDuel in 2018. Betting on esports events has also been available on most gambling sites for quite a few years, however, the direct interest in video games is possibly at an all time high these days, with the latest news of Entain buying esports betting and entertainment media company Unikrn.
Targeted Users
Loot boxes and certain other elements of video games have already been criticised for developing problem gambling, but the most worrying part regarding the thinning line between gambling and gaming is the demographics of the targeted users.
The average age of sports spectators varies between 40 (football) and 64 (golf), whereas esports spectators are on average just 26. About 1/4 of the people involved in gaming are underaged, with as much as 93% of children playing video games.
Therefore, such a penetration rate among children exceeding ninety percent and the increasing interest of gambling companies into video games cannot be overlooked. The consequences of doing so could be the spawning a whole new generation of problem gamblers.
The Role of Regulators
Just last week, the biggest streaming platform covering esports and gaming Twitch has announced new anti-gambling restrictions, banning all links directing users to gambling sites. But this might not be enough to protect young players, if regulators don't step-up and act quickly, introducing new rules for gambling operators that crossover to video games entertainment.
The timing for concrete answers could be just right: the UK Gambling Review Act is currently underway, with results expected to be published in the next few weeks. Whether it will address these emerging trends properly or it will opt to ignore them, leaving it to the questionable ethics of gambling operators, could be what turns this problem into an opportunity to set higher standards for players protection, or perhaps into a ticking bomb waiting to go off.